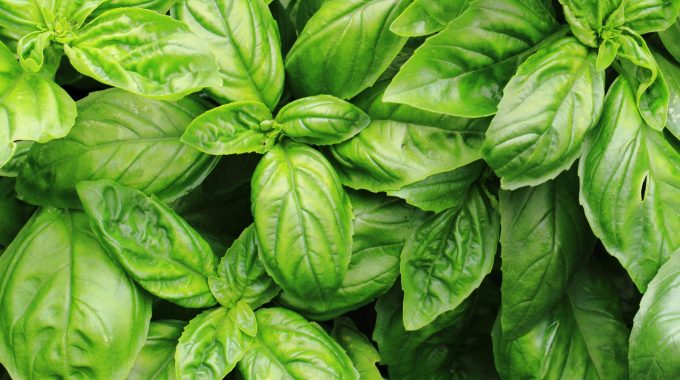 Do you want to learn how to grow Basil in Hydroponic and Aeroponic Systems? Growing Basil in hydroponic and aeroponic systems is super easy to grow inside, it's practically made for it! This sweet, savory, peppery crop is one of the most loved in almost every community.
Let's grow!
Note that are a TON of different Basil varieties, read till the end to read more into it! 
Basil Basics
Optimal Ph: 5.5-6.5
700-1120 PPM
Temp: 65-95 Degrees
Enjoys: clay pebbles, quality water and sunshine
Basil grows great in hydroponic systems! The main thing to keep in mind is that once a leaf goes bad, the best thing to do is to clip it. Once a leaf goes bad, it could impact your other plants causing them to go bad as well.
The care instructions for Aeroponics basil is the same as hydroponic.
Indoor Basil is so much fun! You can grow them inside using Aeroponics or Hydroponics. If basil is something you use often, get yourself a small system like an Aerogarden Sprout and put it on your counter! It will look so cute sitting there, living your kitchen smelling good all the time.
Be sure to prune your basil that is top heavy. If the plant gets too heavy, you could risk the main root becoming bitter and snapping causing your basil to go bad.
The great thing about growing inside is that you have to worry way less about pests getting into your basil. A few to look out while growing basil are aphids, nematodes, aphids, flea beetles, white flies, slugs, and even snails.
Just like growing any plant, you have to be careful and know what to look for when growing basil. A few include damping off, leaf spot diseases, root rot, downy mildew, and fusarium wilt.
If you find that you have way too much Basil, you can cut the leaves smaller. After that, place it into an ice cube tray, add water and freeze it! 
You can also lay the basil out to dry, crunch it up and place it into a spice jar for cooking use 
Invest in a PPM meter to ensure your levels are accurate 
If you notice your roots are dry and slimy, take it out and give it a nice root rinse. 
Add a small fan near your basil plant, this will help encourage stronger stems, and help keep the mold and algae away 
Basil is a heat loving plant 
Keep in mind that the leaves of basil grow very large 
Basil is a very thirsty plant, keep an eye on the water levels. It is recommended to refill the water every other day
Do not over prune, this could cause stress to the plant and cause it to die
If your plant starts to grow flowers, pinch those off right away. It could make the taste of the basil very bitter, and the leaves will start to turn brown 
When harvesting the basil plant, cut the plant as low as possible. You need to ensure you have good strong leaves below the cut, so it can regrow quickly 
Basil is cloned very easily 
A basil lover said "You almost can not kill basil" after breaking the stem. The stem quickly grew stronger. 
If you do not know what to do with all your Basil leaves, put it in the oven at 174 degrees, after you harvested it. Keep it in there for about 2 hours and 30 minutes, then crush them! This is how you can get crushed dried basil
Many growers has said that the germination rate for basil is very fast, fresh basil seeds should sprout easily 
Many people have mentioned that their basil was the first to sprout and germinate for them, so if it doesn't sprout then the seed is more than likely a dud. 
Basil grows very well with tomatoes, and does an awesome job in the Kratky method.
You can grow basil from a clipping! It will be ready to harvest in about 30 days. 
When moving your basil, keep in mind that the roots are very tender. 
Before planting this plant, make sure that you have the correct spacing or you can run into the problem of correct lighting. 
The best Seeds
Did you know there are anywhere from 50 – 100 different types of Basil? I have listed the most grown, and popular Basil types below, and where you can purchase the seeds! I have done the research, so you do not have too.