Watermelon and Basil Salad
Prep Time: 10 Minutes
Ingredients:
4 Cups of Chopped watermelon

1 Cup Spinach

6 Basil Leaves Chopped Up

1 Juiced Lime

(Optional : Chicken ,Fish, 2 Tablespoons Pumpkin seeds)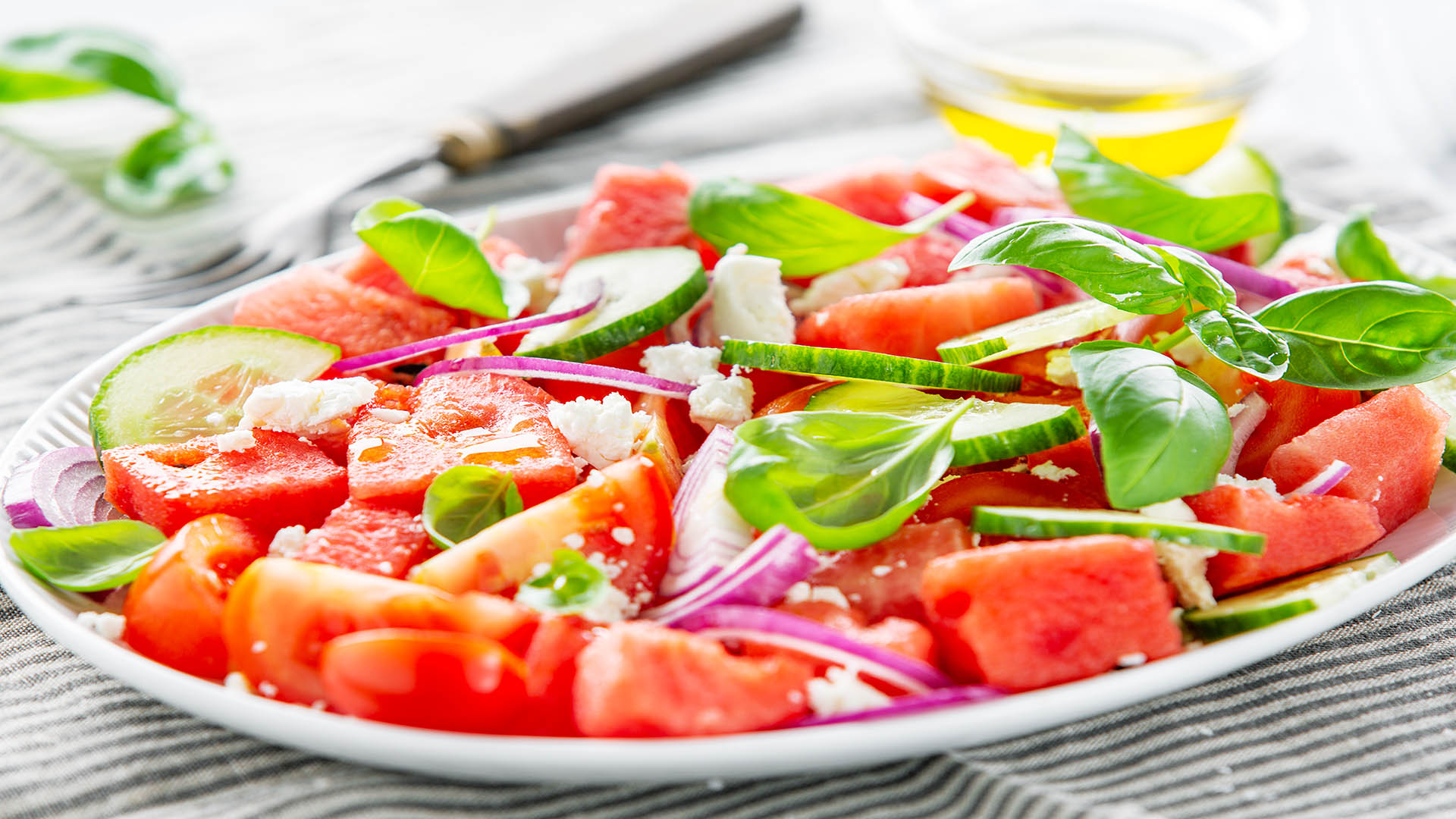 Directions: 
Grab a mixing bowl Start off by adding in your Watermelon, Spinach, and Basil.

Once ready to serve then add your lime juice last into your mixing bowl.  Then Mix everything together and serve. Once on your plate add pumpkin seeds to the top.