Tomato, Mozzarella and Basil Bruschetta
Information:
Makes 36 Bruschetta Servings

Prep Time: 20 Minutes

Cook Time: 10 Minutes
Ingredients: 
32-ounce Cherry Tomatoes

1 Cup of Fresh Basil Leaves

4 Tablespoons extra Virgin Olive Oil

6 Cloves Garlic (Peeled) 

Kosher Salt and Grounded Pepper

2 Large French Baguettes ( 1 – Inch Thick Slices) 

1 ½ pound Fresh Mozzarella Cheese (Sliced 1 – inch Thick)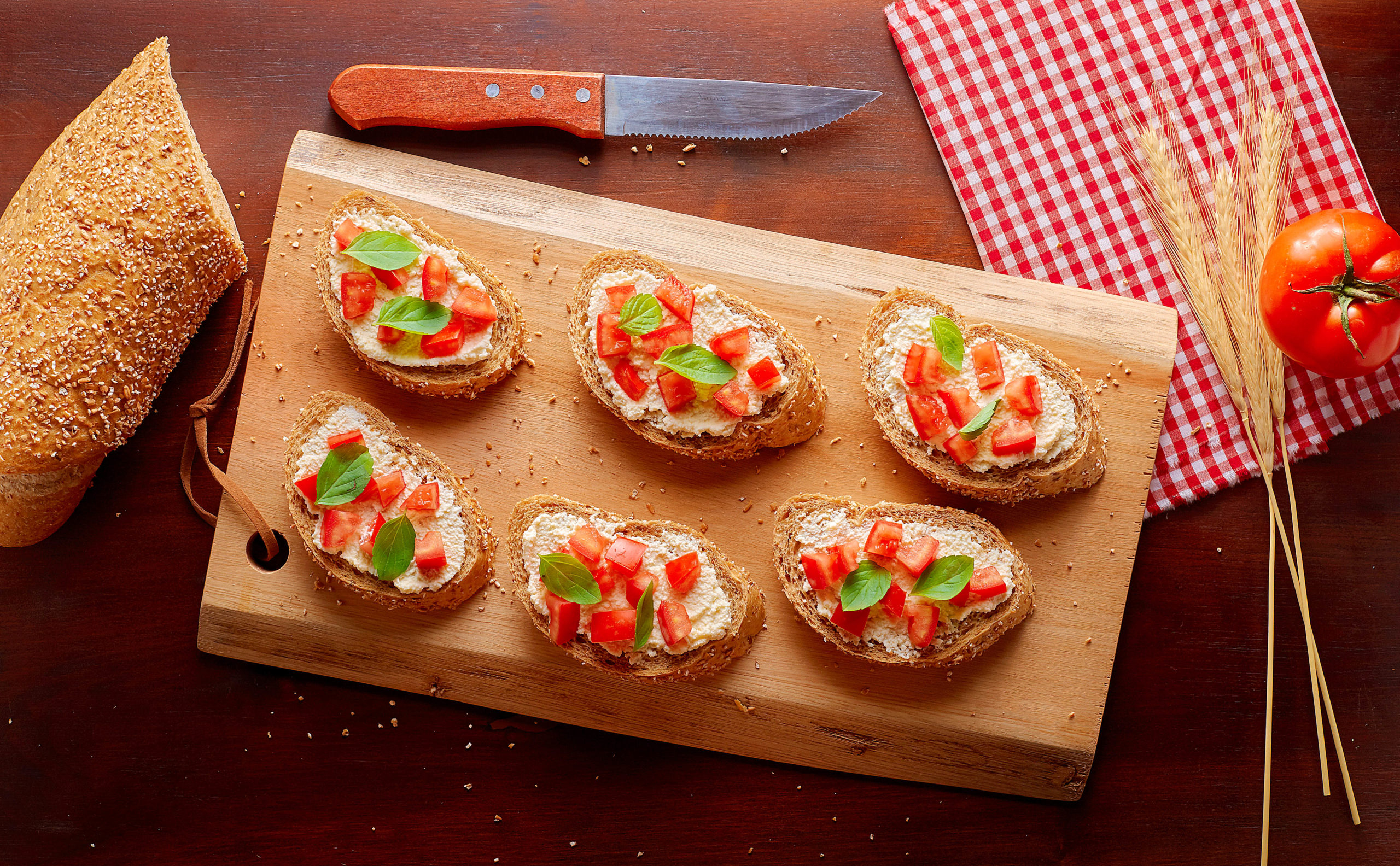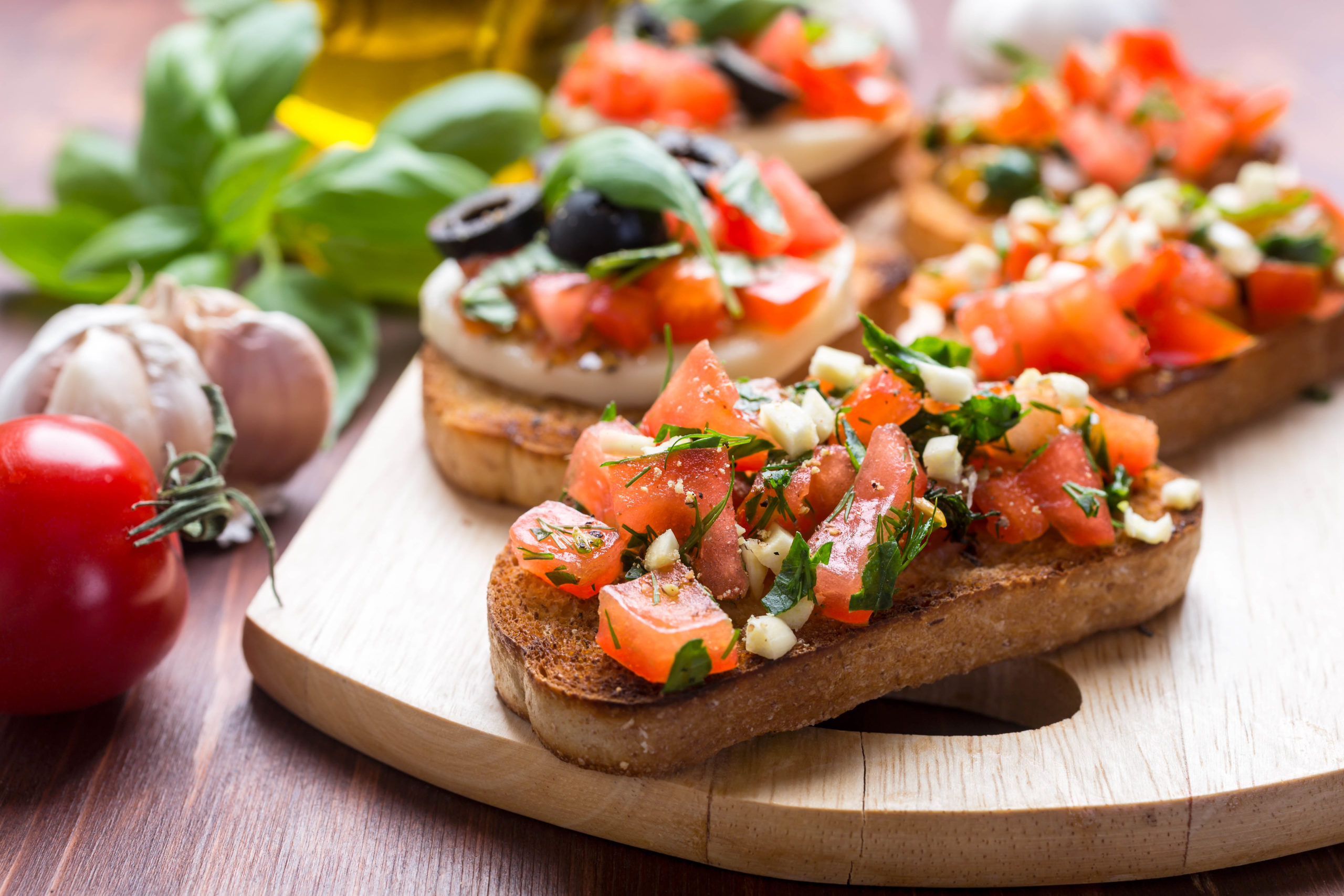 Directions:
Preheat oven to 375० F

In a food processor or blender, Add Drained Tomatoes, 1 cup of Basil leaves, pinch of salt and pepper, olive oil and two cloves of garlic that's peeled.  Blend until smooth or slightly chunky. (To your preference) or Dice the tomatoes and place in a bowl to the side. Mix in the chopped basil and salt and pepper.

On a baking tray, add your baguette slices. Toast in the oven till lightly toasted. ( 3 Minutes) Working quickly, rub the remaining garlic on the toasted side of each slice and lay a piece of mozzarella cheese on top. Then place back into the oven and melt cheese slightly. ( 45 Seconds) 

Remove from the oven and Spread one tablespoons of the tomato mix on each piece. Then Little bit of basil on top. 
There's multiple different ways to do this recipe.