Tomato Basil Grilled Cheese
Information:
Makes a Serving of 4

Prep Time; 20 Minutes

Total time 20-25 Minutes
Ingredients: 
2 Teaspoons of Balsamic Vinegar

2 Tablespoons of Fresh Basil (Minced)

2 Large Plum Tomatoes (Sliced)

8 Slices of Part-Skim Mozzarella Cheese

8 Slice of Italian Bread (¾ Thick Slices)

Salt and Pepper ( To your preference)

¼ Olive Oil

3 Tablespoons Grated Parmesan Cheese

¼ Teaspoons Garlic Powder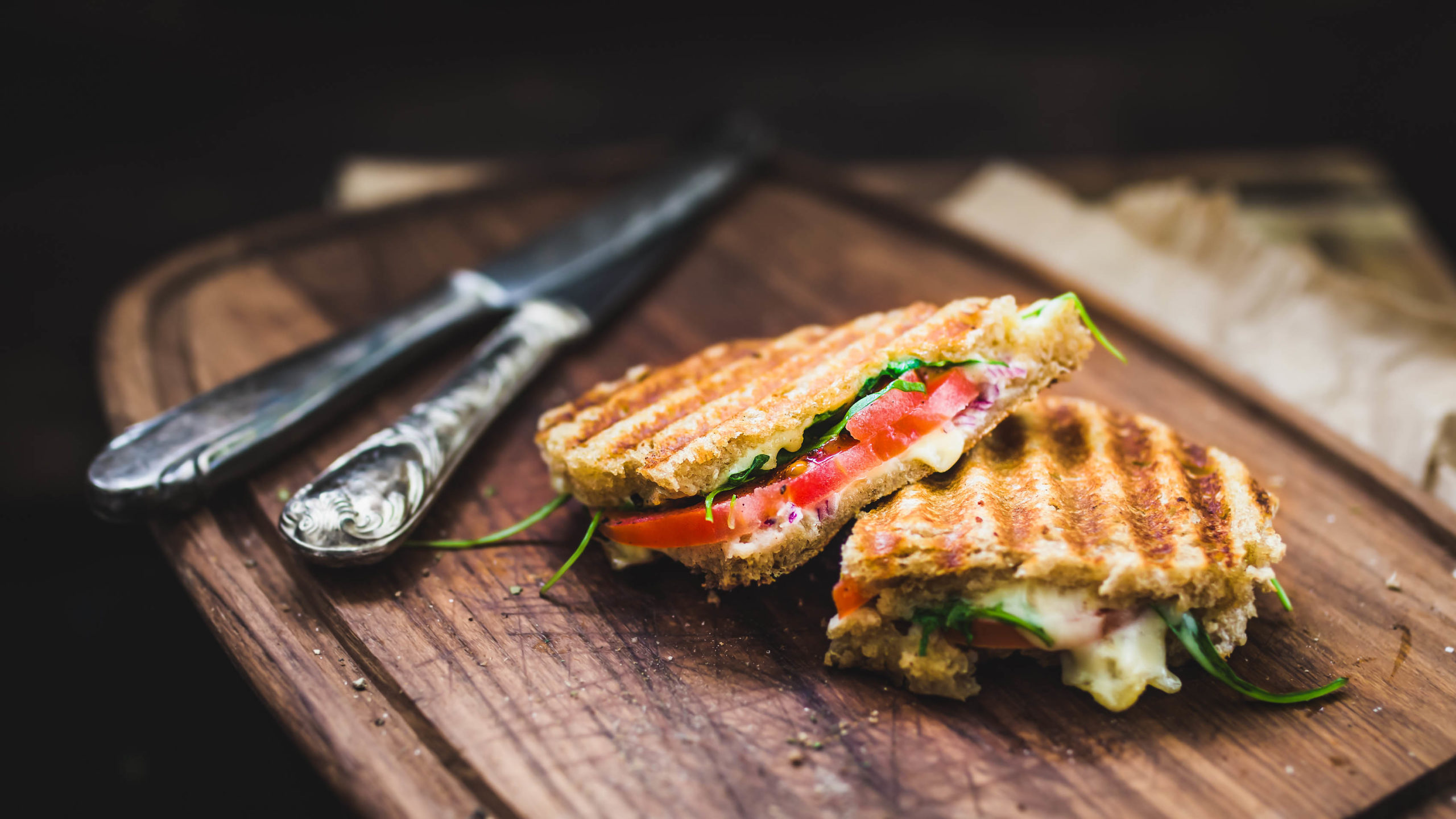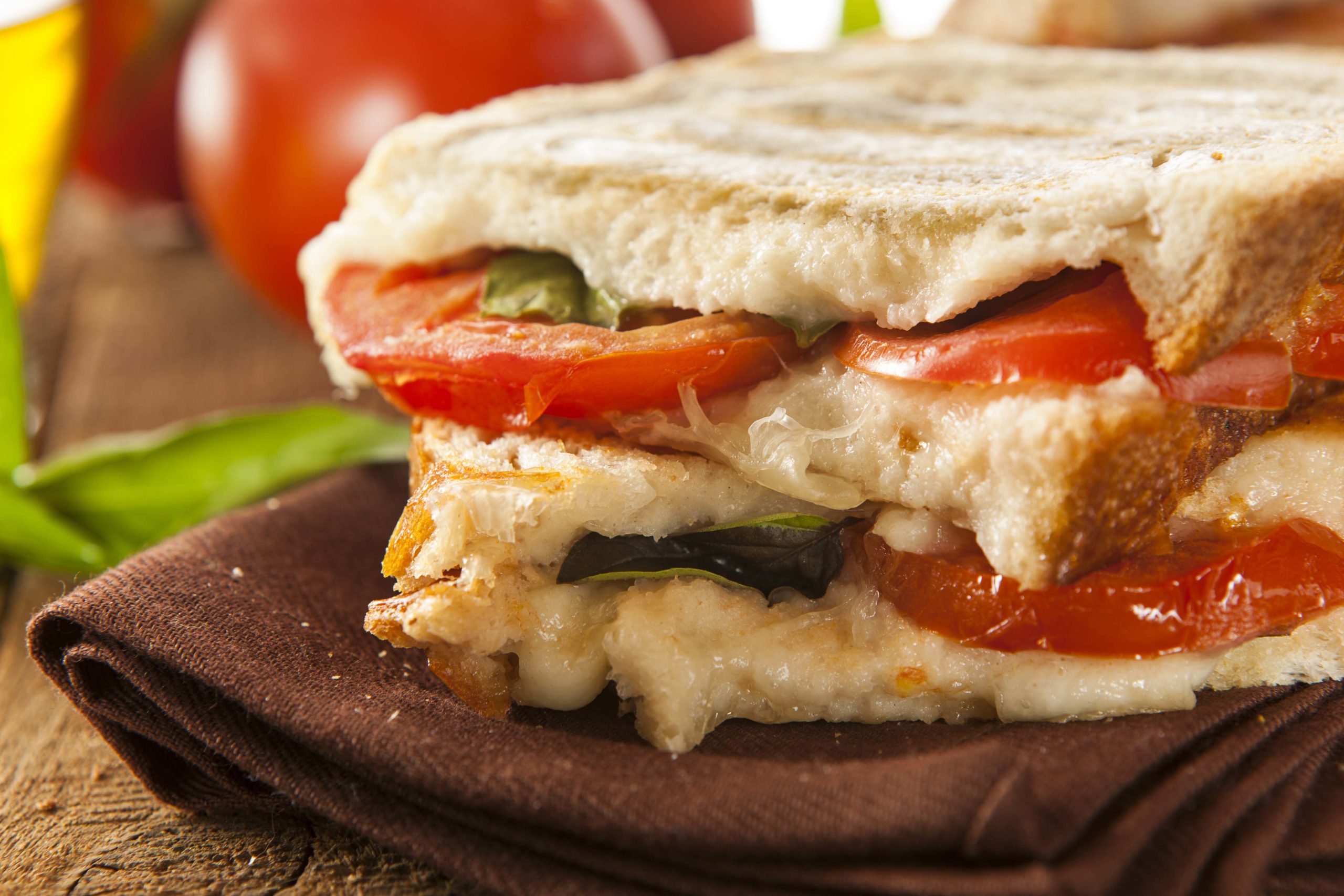 Directions:
To start off take four slices of your italian bread, and Layer with your Mozzarella and Tomatoes slice. 

Then on top of your tomato sprklie basi, vinegar, and salt and pepper. Then Place the other piece of bread on top.

Next, In a small bowl combine your oil,parmesan cheese, and garlic powder. Once mixed fully. Add to the outside of your whole sandwich.

Over medium heat, Toast each one of your sandwiches till golden brown on both sides and the cheese has completely melted.