Shrimp and Basil Pesto Pasta
Information:
4 Servings

Prep Time: 20 Minutes

Cook Time: 20 Minutes

Total Time: 35 Minutes
Ingredients:
½ Clove of Garlic

1 Cup Fresh Basil ( Remove the Stalks)

4 to 6 Tablespoons extra Virgin Olive Oil

1 Cup Cherry Tomatoes ( Halved)

8 Ounces Cleaned Shrimp

1 Tablespoon Vegetable Oil

8 Ounces Dried Tagliatelle or Spaghetti Noodles

Salt

2 Tablespoons Pine Nuts

2 Tablespoons Pecorino Romano Cheese (Grated)

2 Tablespoons Parmesan Cheese (Grated)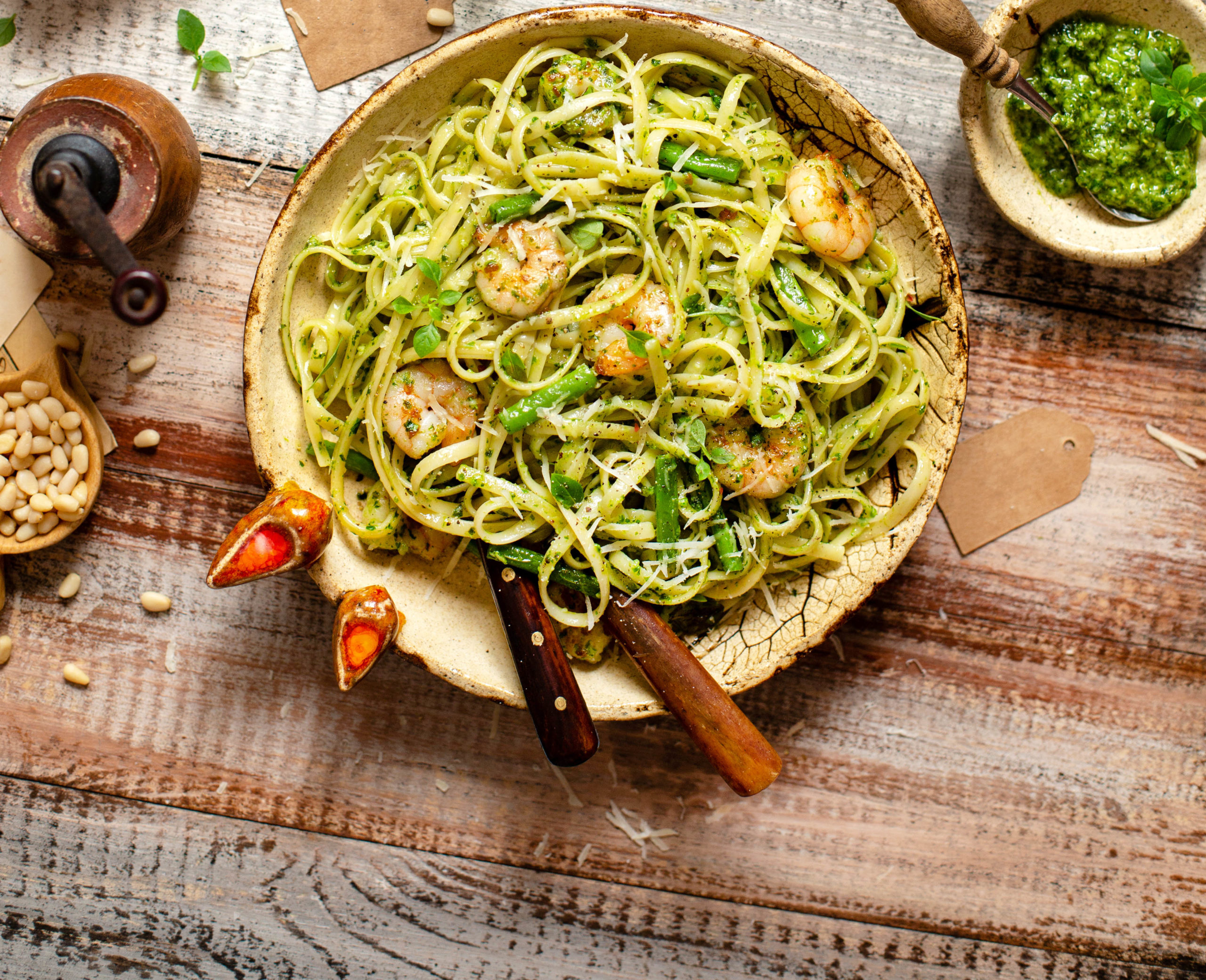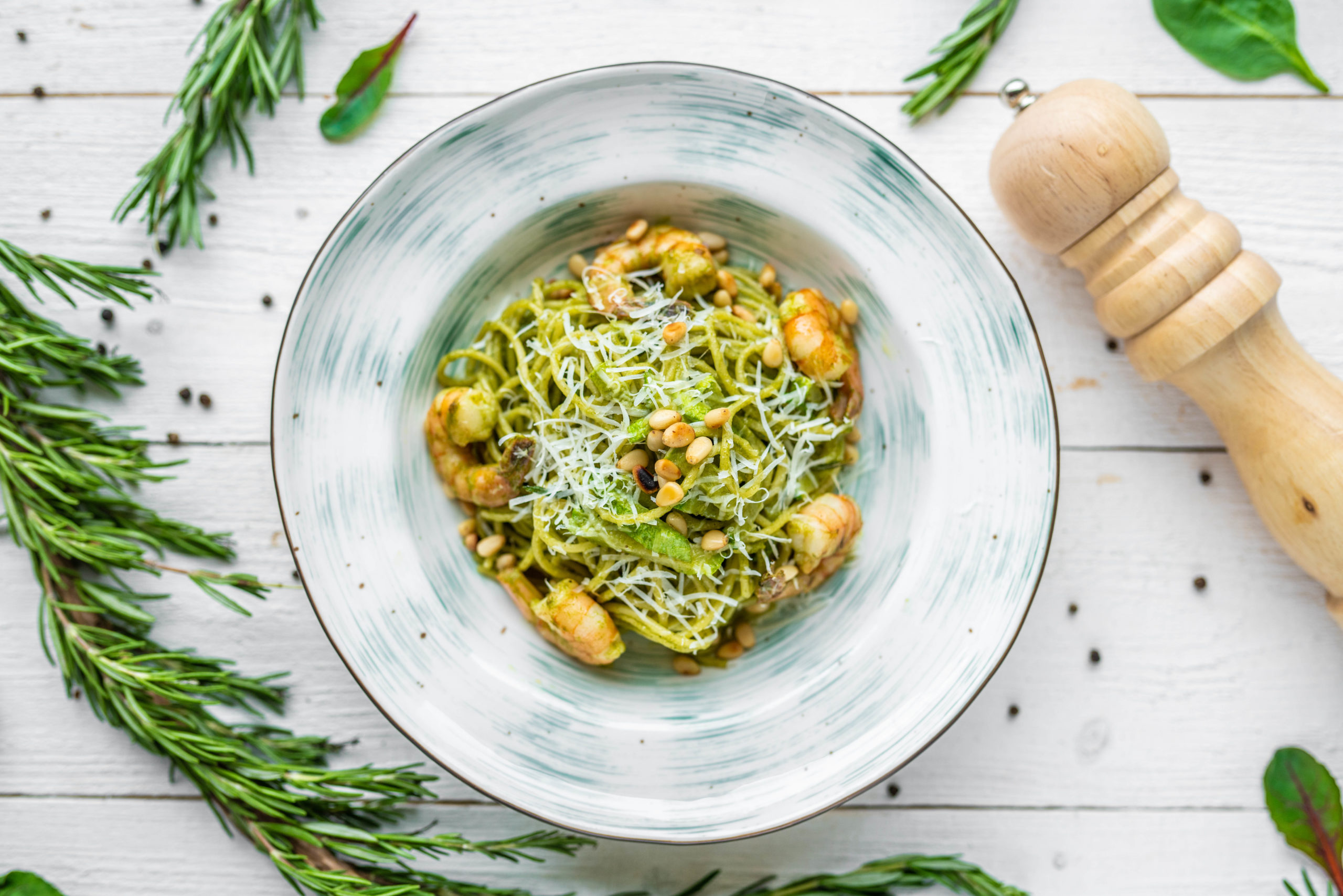 Directions:
Pesto:
Place Basil and Garlic into a Blender or Food Processor. Pulse 3 or 4 Times.

On a low speed, slowly add your olive oil. (Until it looks like paste)

Then add both your cheese's. (Pecorino and Parmesan) Pulse 2-3 times.

Finally, add in your pine nuts. Then move your mix into a bowl and place to the side.

( Add Salt if you would like at this point)
Pasta:
Make the Tagliatelle according to cooking directions on the package. In a large bowl with a pinch of salt. ( 8-10 minutes, Pasta will be slightly firm)

Now with the shrimp check for black veins and make sure they are completely clean. (Clean with paper towel)

Cooking the shrimp: Grab pan and heat some oil in a non-stick pan to hot. Add shrimp and fry until the shrimp are pink through to the middle. Remove from the pan and place to the side. (Keep Warm)

Now in the same pan from the shrimp cook the halved tomatoes with a pinch of salt. (3-4 Minutes until soft, Keep Warm)

Drain Pasta! Keep one cup of the cooking water to the side for later use.

Now gently mix in a large bowl a little bit of pesto into your noodles. (Add a tablespoon at a time and the pesto has a very strong flavor. (If it's a little dry add a little bit of your saved cooking water from before.)

Next mix in your Shrimp and Cherry Tomatoes. Mix!

Then it's ready to be served.