Seafood Linguine With Crab, Chili and Mint
Information:
Makes 2 Servings

Prep Time: About 30 Minutes or More
Ingredients:
8 Ounces of Linguine

Kosher salt ( To your preference) 

4 Tablespoons unsalted butter (Divided) 

2 tablespoons Olive Oil (Divided)

¼ Cup Garlic (Minced)

1-2 Fresno Chiles/Red jalapeño/ Red Thai Chiles ( Pick one and Seeded Sliced into Thin Rounds)

1 /2 tablespoons or More Fresh lemon (Juiced and Divided)

2 Tablespoons lemon Zest (Packed Tightly and Divided)

Fresh Ground Black Pepper

8 Ounces Cooked Shelled Dungeness crab/King Crab/Jumbo lump crabmeat (Pick One and Picked over for shells)

⅓ Cup Fresh Mint Leaves (Torn and Divided)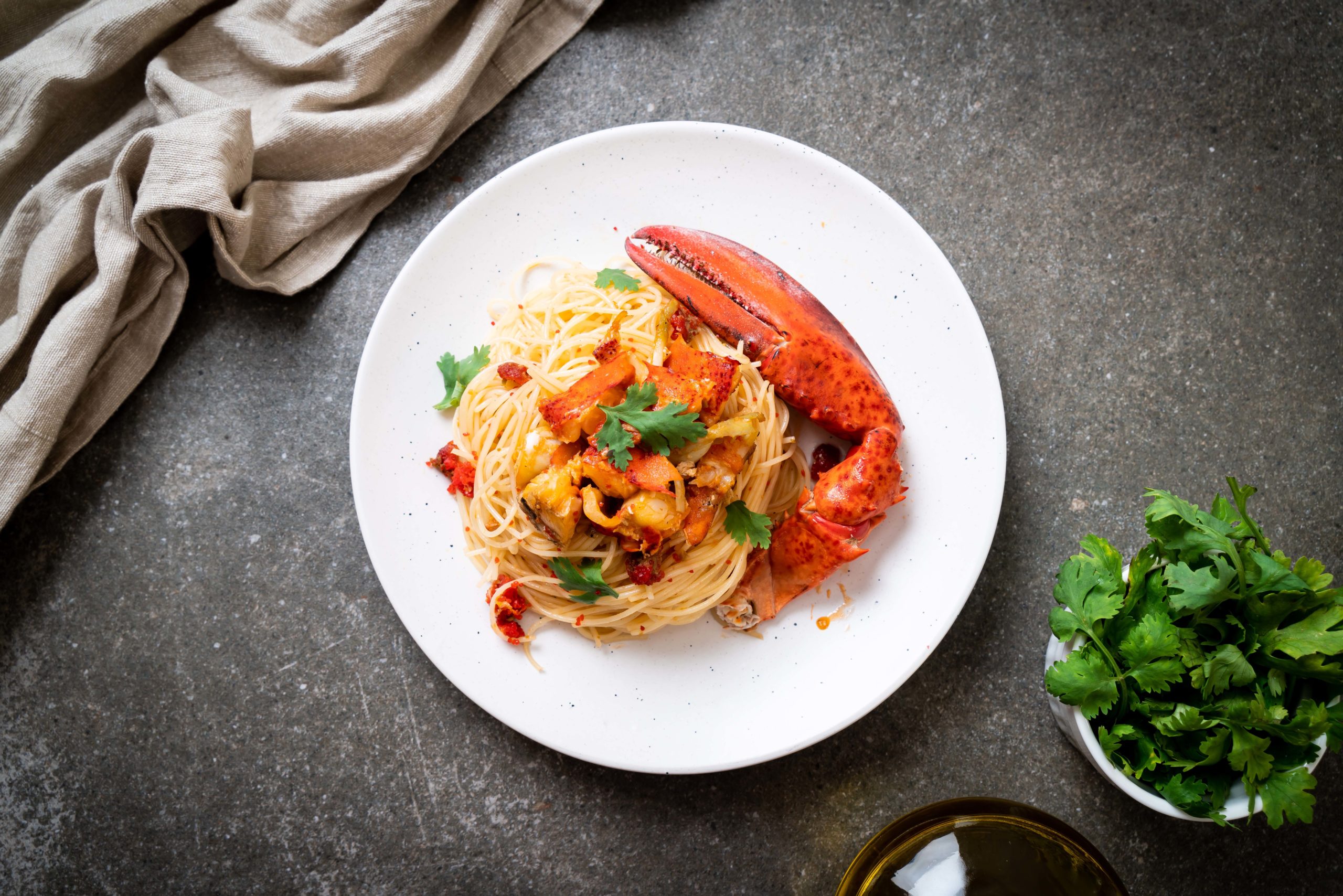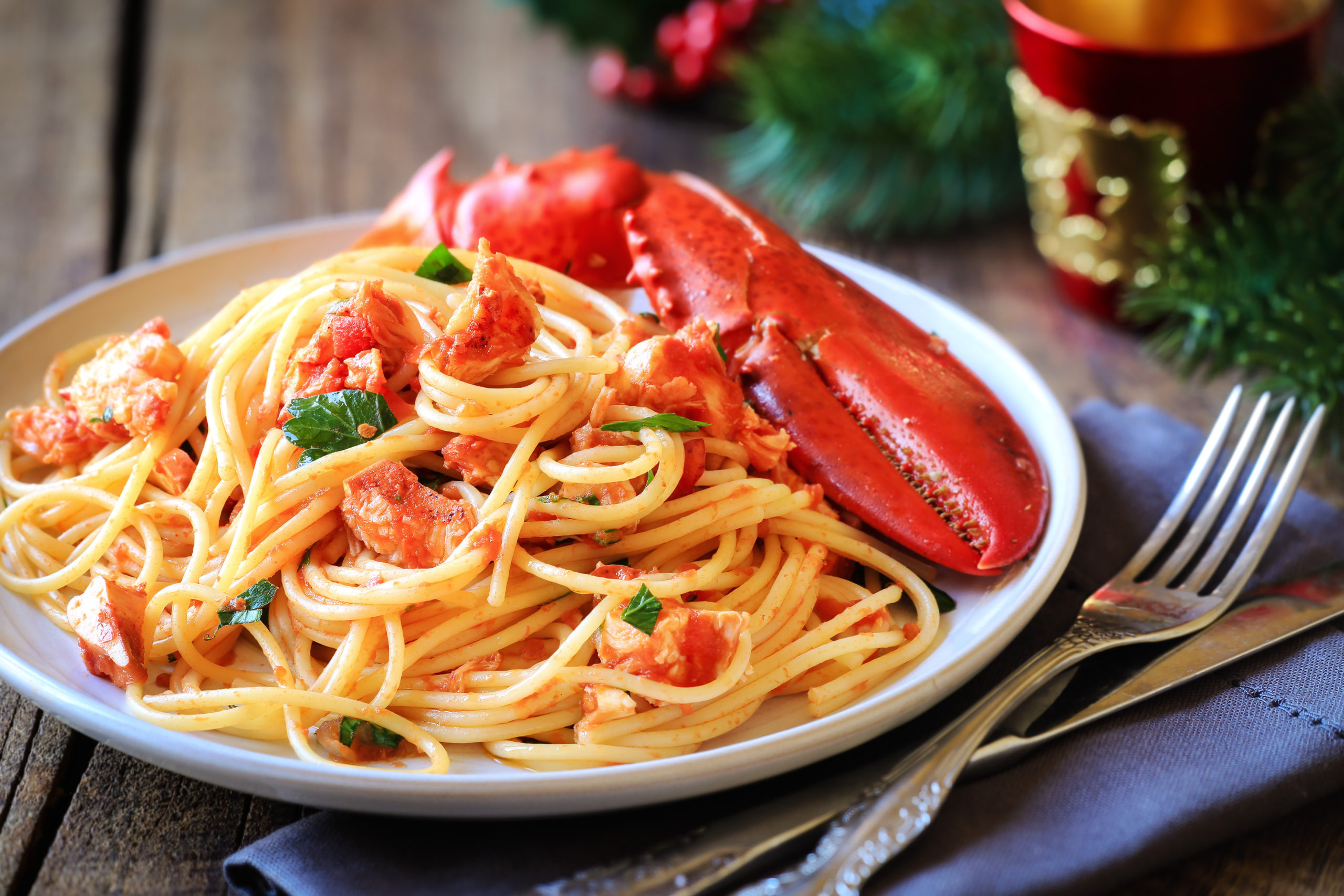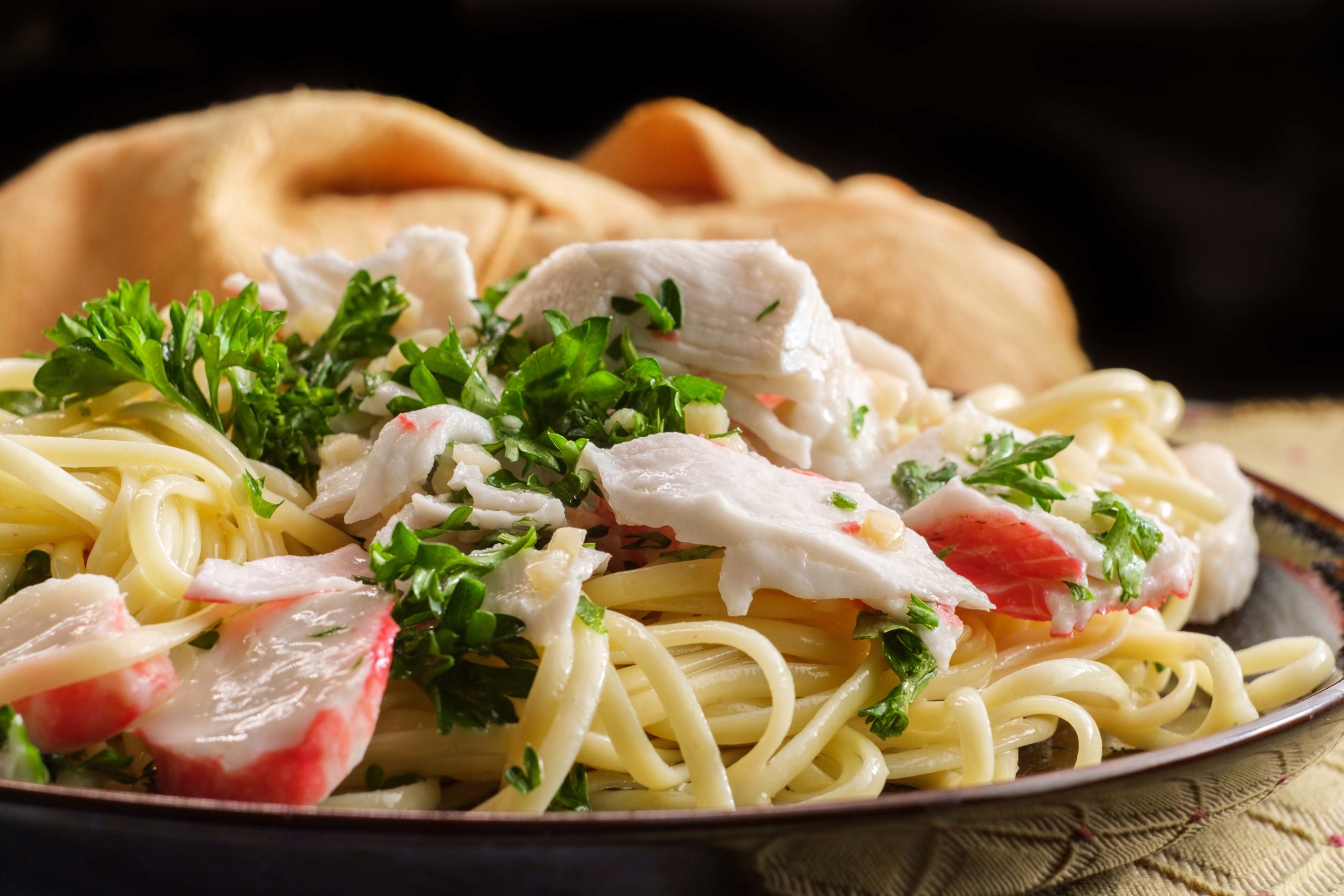 Directions:
Cook pasta in a large pot of boiling water. Make sure to stir occasionally until al dente (Firm). Drain. Set a side one cup of the pasta water.

Now in a large skillet melt 1 tablespoon butter with 1 tablespoon of olive oil over medium heat. Then add your shallots and stir until soft (3-4 Minutes) Add your Garlic and 1 Chile the cook plus stir often. (1 Minute)

Then, add ½ tablespoon of lemon juice, pinch of pepper and 3 tablespoons of pasta water to your shallots mix. Stir until the liquid is almost evaporated ( 1 Minute).

Move your pasta to the skillet and add ½ cup of pasta water. Then increase heat to Medium-high. Cook and mix pasta with tongs. Until the liquid is almost evaporated and pasta gives off a glossy look. ( 2 Minutes) Then add the remaining 3 tablespoons of butter,1tablespoon of oil,1 tablespoon of lemon juice,1 teaspoon of lemon zest, crab  and half of mint. (if you'd like to add more spice add more chile)

Stir pasta until the butter is fully melted in the skillet and the pasta is fully coated. (add more pasta water if it looks dry.)

In bowls add the 1 teaspoon left of lemon juice and mint and divide between your servings.