Minty Pea Soup with Parmesan Croutons
Informations:
Serves 10

Prep Time: 13 Minutes

Total Time: 32 Minutes

Cooking Spray is Needed

Dutch Oven Needed
Ingredients:
2 ½ Ounces Whole-Wheat Baguette (Cubed)

2 Tablespoons Parmesan (Grated)

1 Tablespoon Olive Oil

2 Cups Onions (Chopped)

4 Cloves of Garlic (Minced)

5 Cups Unsalted Chicken Stock (Swanson)

4 Cups Fresh Green Peas

¼ Cup Mint Leaves (Divided)

2 Teaspoons Sugar

½ Cup Fat-Free Greek Yogurt

2 Teaspoons Lemon Rind (Grated)

¾ Grounded Black Pepper

½ Teaspoon Kosher Salt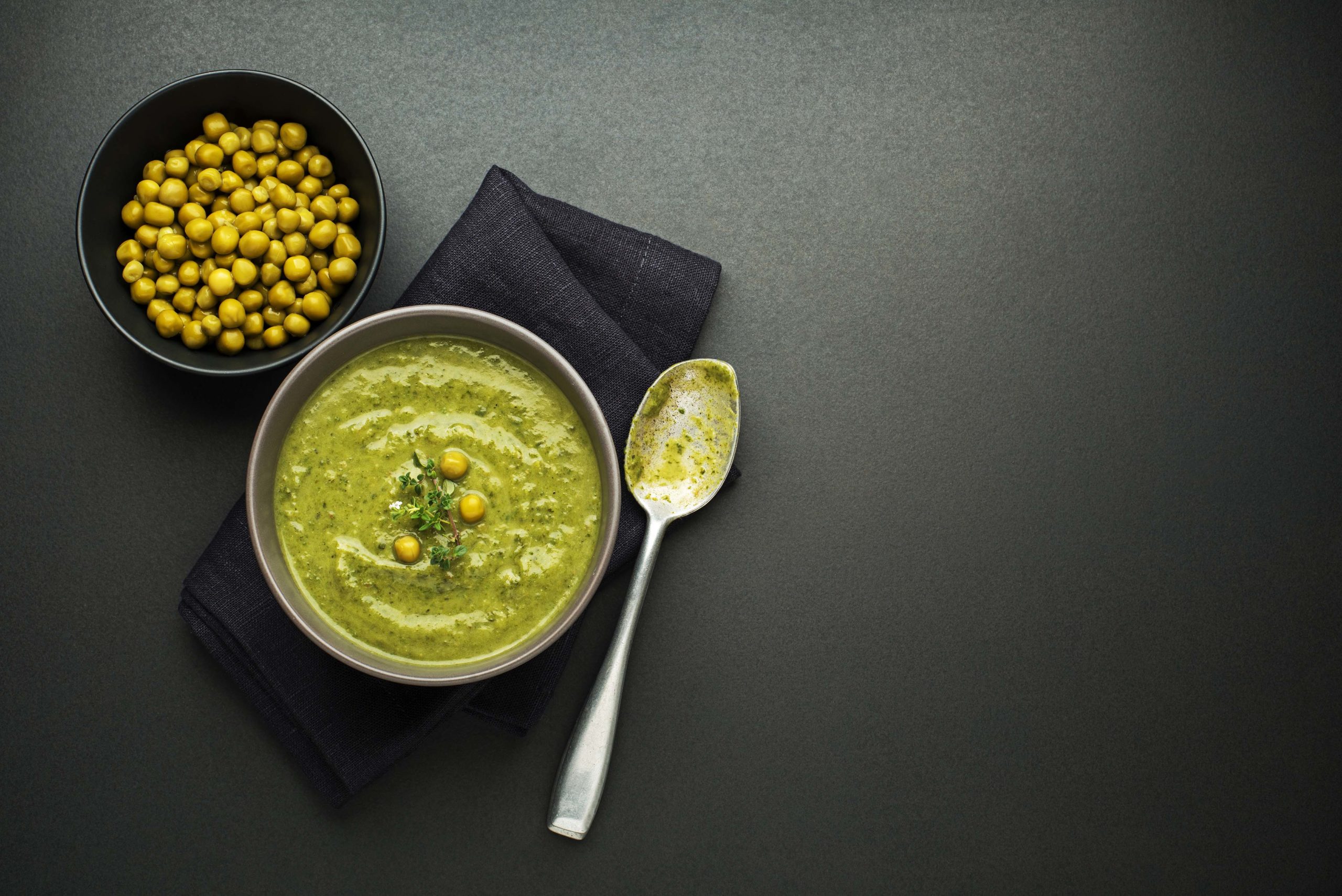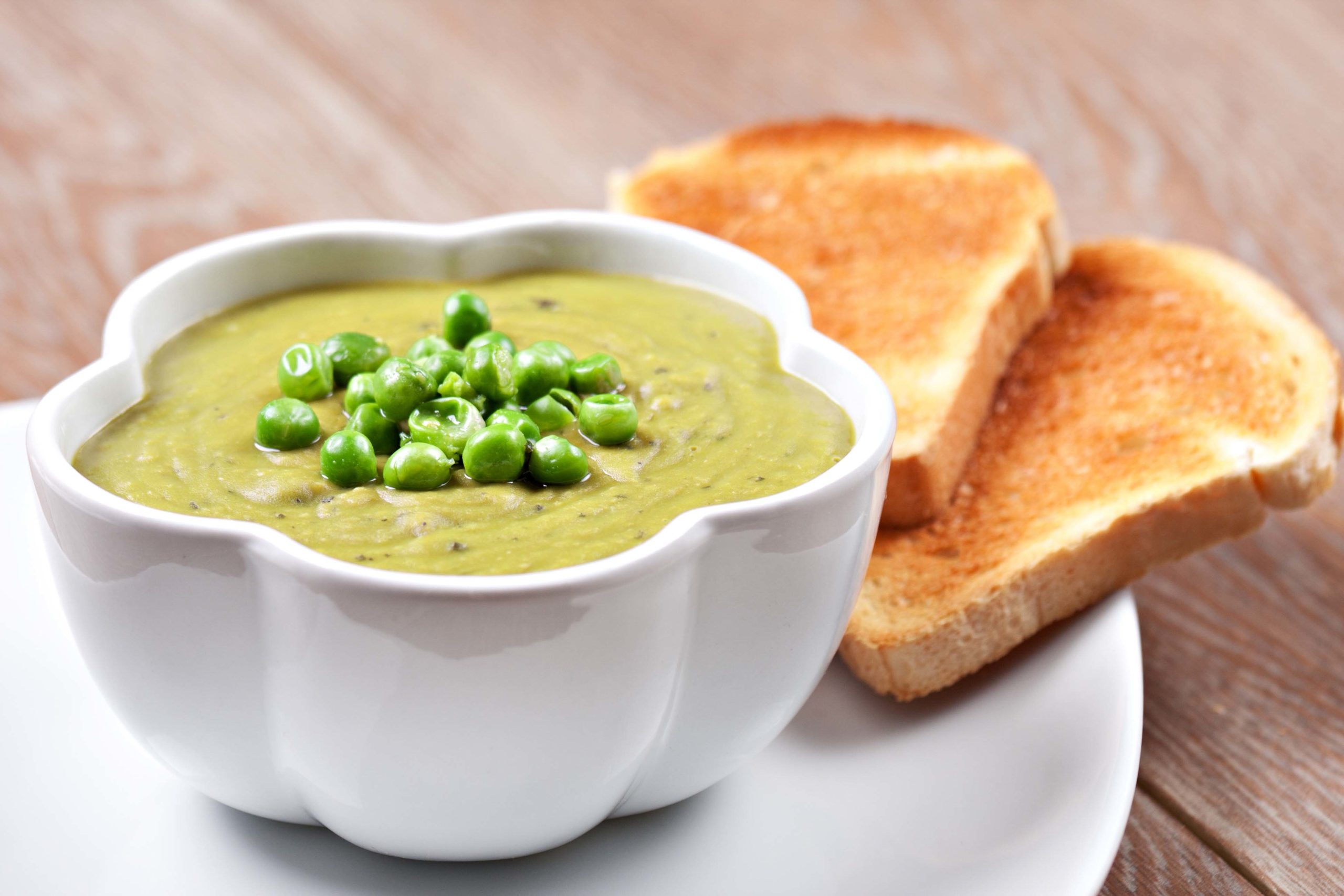 Directions:
Preheat Oven to 425 Degrees.

Then arrange bread on a baking sheet with a layer of baking spray. Bake at 425 degrees. (6 Minutes). Then place into a bowl and toss and add cheese.

Now in your Dutch Oven over Medium-Heat. Then add oil,onion, and garlic. (11 Minutes) Stir in stock, peas, 3 tablespoons of Mint, and sugar. Bring your Pot to a boil. (20 Minute Simmer)

Place Half of the pea mixture and remaining mint into a blender. Remove the centerpiece on the blender lid. Place a towel over the blender lid and continue blending until smooth. Pour your blended mixture into a bowl. Repeat with remaining mixes. Then return your soup to the pan, add yogurt, rind, pepper and salt. Bring to a serving temperature. Then serve with the Croutons and Mint on top.