Information:
A total of 4 servings

Prep Time: 15 Minutes

Cook Time: 15 Minutes

Total Time 30-35 Minutes
Ingredients:
Prepared Brown Rice

1 Tablespoons Extra- Virgin Olive Oil

Salt and Pepper

1 Cup Large Yellow Onion (Chopped)

4 cloves of garlic (Minced)

2 Cups Fresh Basil Leaves

2 Tablespoons Lemon Juice (Freshly Squeezed)

1 Tablespoon Lemon (Zested)

1 ½ Pounds Boneless Skinless Chicken Breast (¾ Inch Pieces)

2 Tablespoons Low-Sodium Soy Sauce

¼ Teaspoon Ground Black Pepper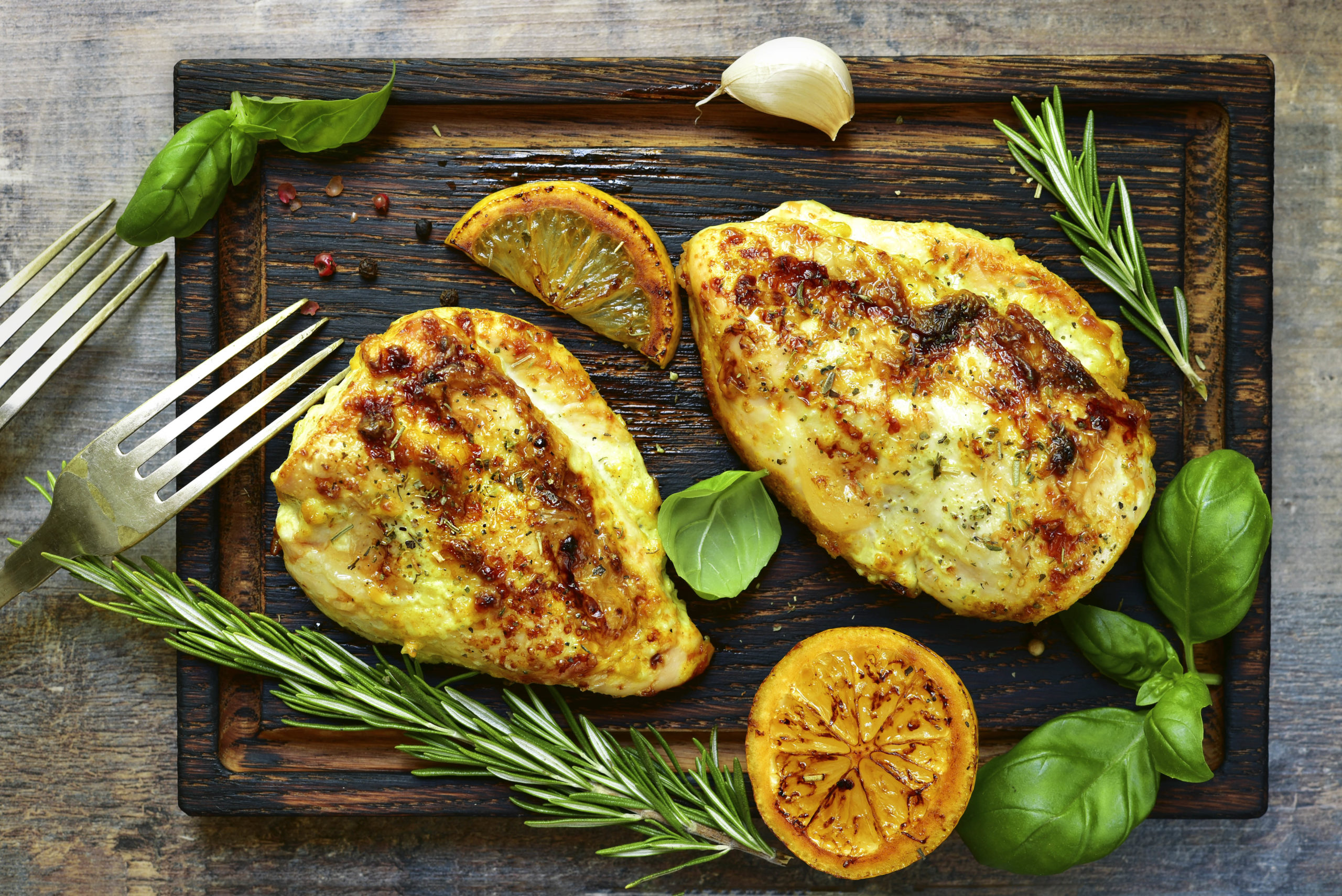 Directions: 
First, Start of with a large skillet. Heat up your Olive Oil over medium heat. Once your oil is hot, then you can add in your onion, and cook. You'll want to stir often. (4 minutes) Add your minced garlic and cook until fragrant. ( About 30 seconds)

Next into your pan add your chicken. This will be cooked on a medium-high heat. Let your chicken cook for about 3 minutes. (Browning on all sides)

Continue to add in your soy sauce, and black pepper. Let this cook until the chicken is completely cooked. (About 3 minutes longer in the pan)

Then, in the pan start to mix in a handful of spinach, Then the heat will wilt your spanish as you continue cooking. Now mix in your lemon lemon juice, and basil. This will take about a minute more (The Basil and Spinach will wilt)

Now it's time to taste. Once tasted, decide if you'd like to add salt and pepper to your main mix.

Finally pour some of your mixture into brown rice and Enjoy!