Information:
Serves up to 4 – 6 

Prep Time: 40 Minutes
Ingredients:
2 Tablespoons Grounded Pepper and Salt ( To your preference of flavor)

1 Cup Farro ( Soaked in water Overnight)

2 Bunches Scallions (Trimmed and Sliced Thinly)

1 Fresh Red Medium Spicy Chile ( Sliced Thinly)

¼ Red Wine Vinegar

2 Oil Packed Anchovy Fillets (Finely Chopped) 

1 Cucumber (Roughly Chopped)

4 Ounces Black Olives ( Smashed and pits removed)

⅓ Cup Extra Virgin Olive Oil

6 Ounces Feta Cheese ( Cut into ½ Inch Slabs)

1 Romaine Heart ( Cut the leaves crosswise into strips)

1 Cups of Mint Leaves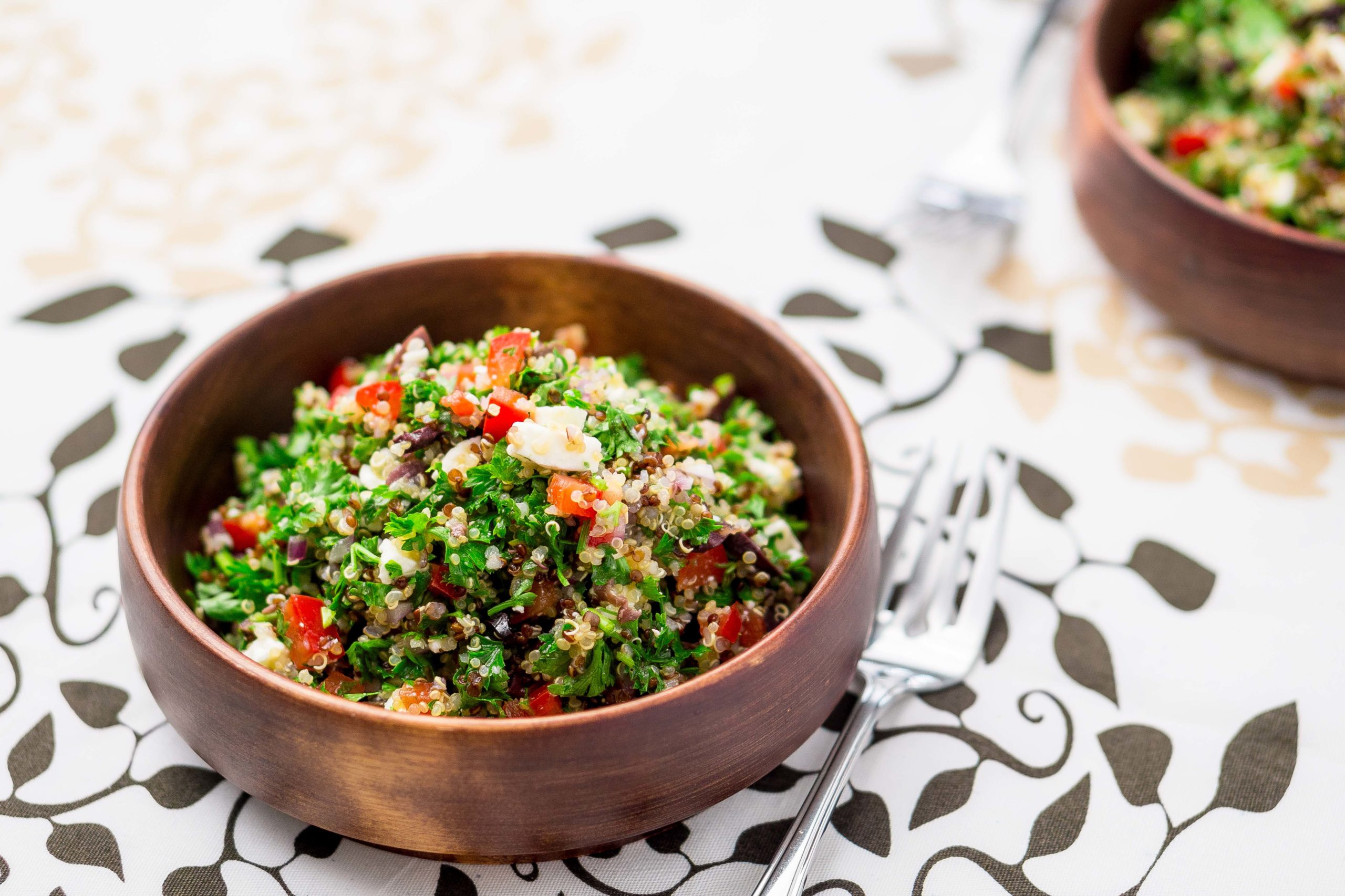 Directions: 
Bring 4 quarts of water to a boil over high heat and add 2 Tablespoons salt. Add Farro, reduce heat to a brisk simmer and cook until al dente, 20 Minutes to soak. Spread out on a small rimmed baking sheet or platter to cool. 

Then in a large bowl combine scallions,chile vinegar and a pinch of salt. Stir till fully combined. Let it sit for 10 minutes for the flavors to meld.

Then add Farro to the mixed bowl along with the anchovies,cucumber and olives.

Toss a couple times to mix. Then add Olive oil and Feta gently fold together.

Just before serving add a pinch of salt and romaine and mint toss gently to combine your mixture.
*Appearance depends on what ingredients you keep in the mixtures.*