Curried Chicken Thighs with Pomegranate Mint Sauce
Information: 
Makes a serving of 4

Prep Time: Depending on Chicken. 20 Minutes or More.
Ingredients:
8 Skinless Boneless Chicken Thigh (3-oz)

1 Teaspoon Madras curry powder

½ Teaspoon Kosher salt and freshly ground black pepper

1 ½ Teaspoon of Olive Oil

⅓ Cup of Water

¾ Cup Pomegranate Arils (Divided)

½ Cup Plain 2% reduced fat Greek Yogurt

2 Tablespoons Torn Mint Leaves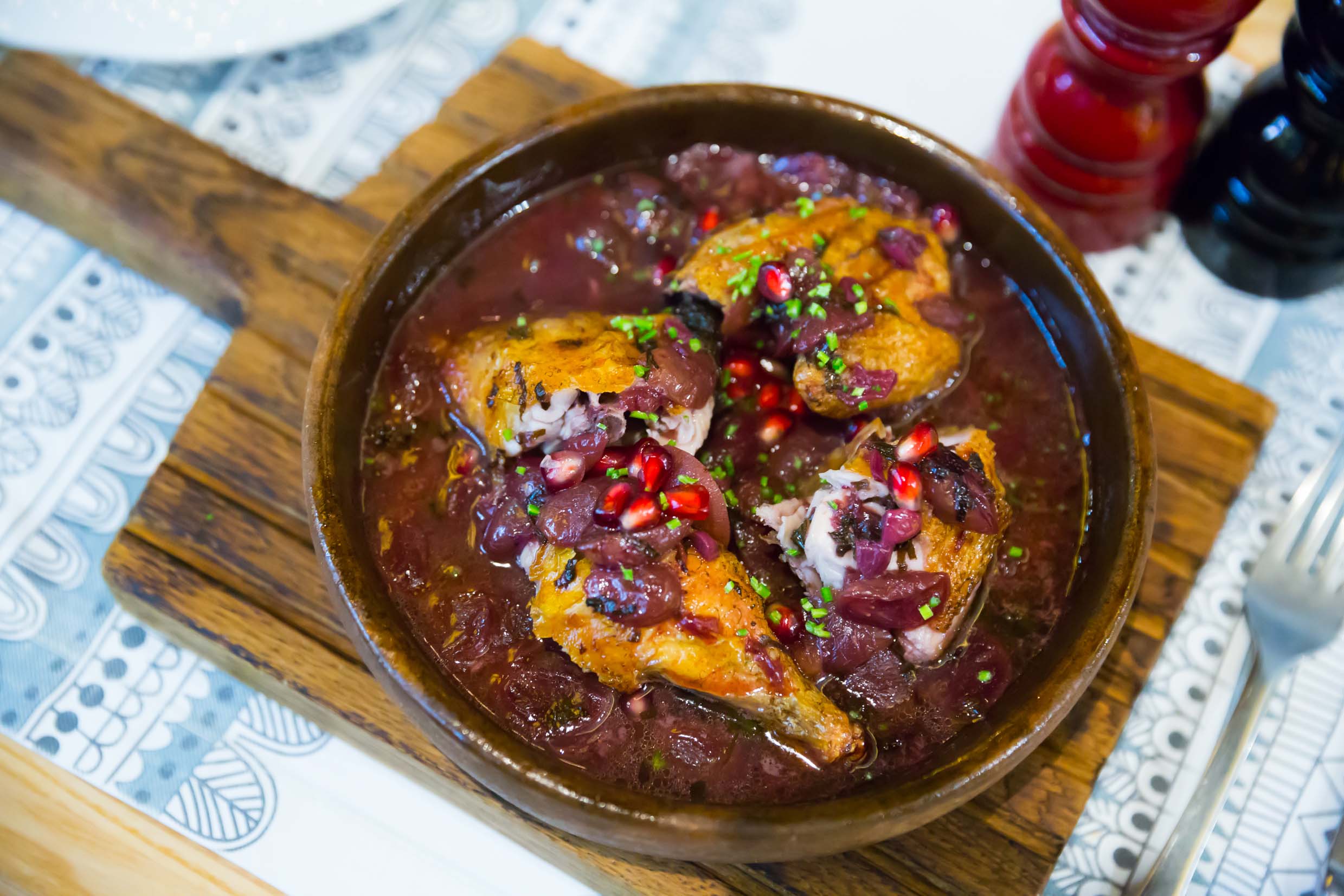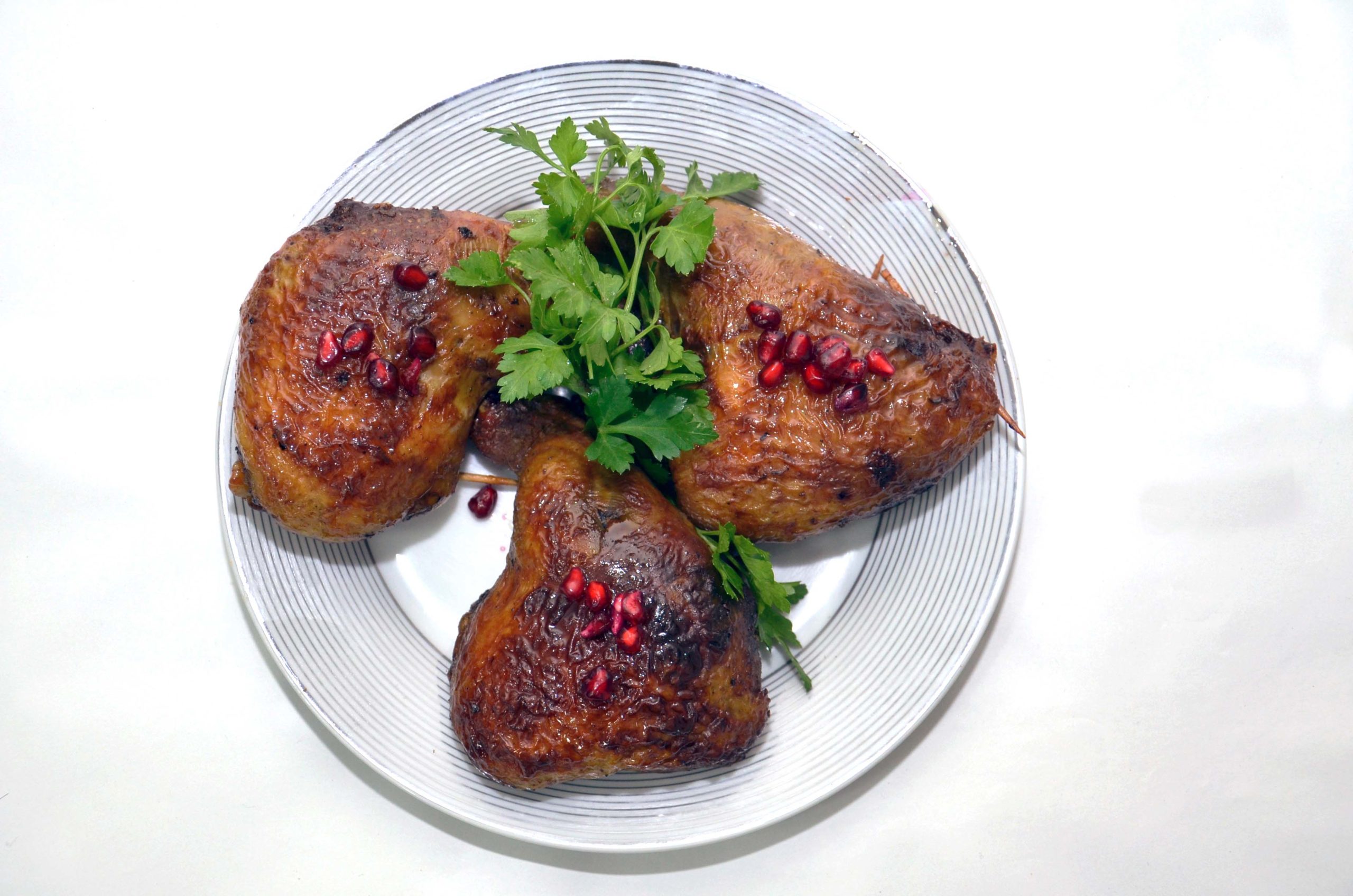 Directions:
In a bowl Sprinkle chicken with the curry powder, then salt and pepper. Then Place in a large skillet on medium-heat high. Cook about 5 Minutes on each side until done. 

Then Transfer to a serving platter. 

Add ⅓ cup water to the hot pan. Scraping until brown bits are loosened. ( 1-2 Minutes) 

Place ½ cup arils in a food processor or blender until finely grounded. Pour over a fine sieve. (Discard solids). 

Add yogurt and 1 tablespoon pomegranate liquid. Stir gentle with a whisk. Add to a serving bowl. Then Mix and top with mint

Sprinkle Chicken with Mint and Remaining ¼ cup arils .

Serve with your Sauce.