Information:
Serving 2 Dozen

Prep Time:15 Minutes

Cook Time: 7 Minutes

Total time: 22 Minutes
Ingredients:
1 French Baguette Loaf (Sliced ½ Thick)

1 Tub Honey Nut Flavored Cream Cheese

2 Teaspoons Sugar

1 quart of Strawberries (Chopped)

1 Pint of Blueberries

1 Bunch of Mint (Chopped)

Honey (Drizzling)

Olive Oil (Drizzling)

Kosher Salt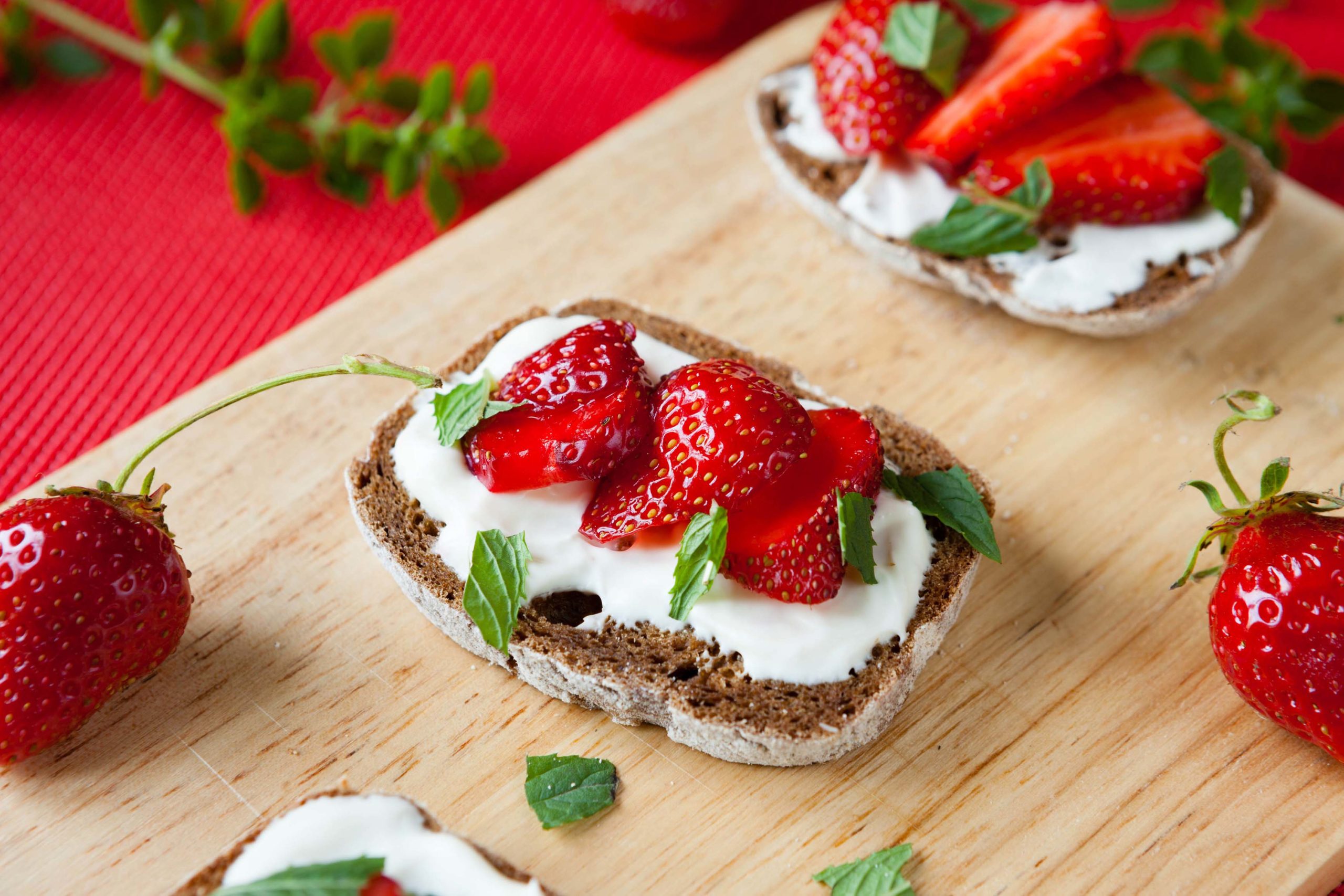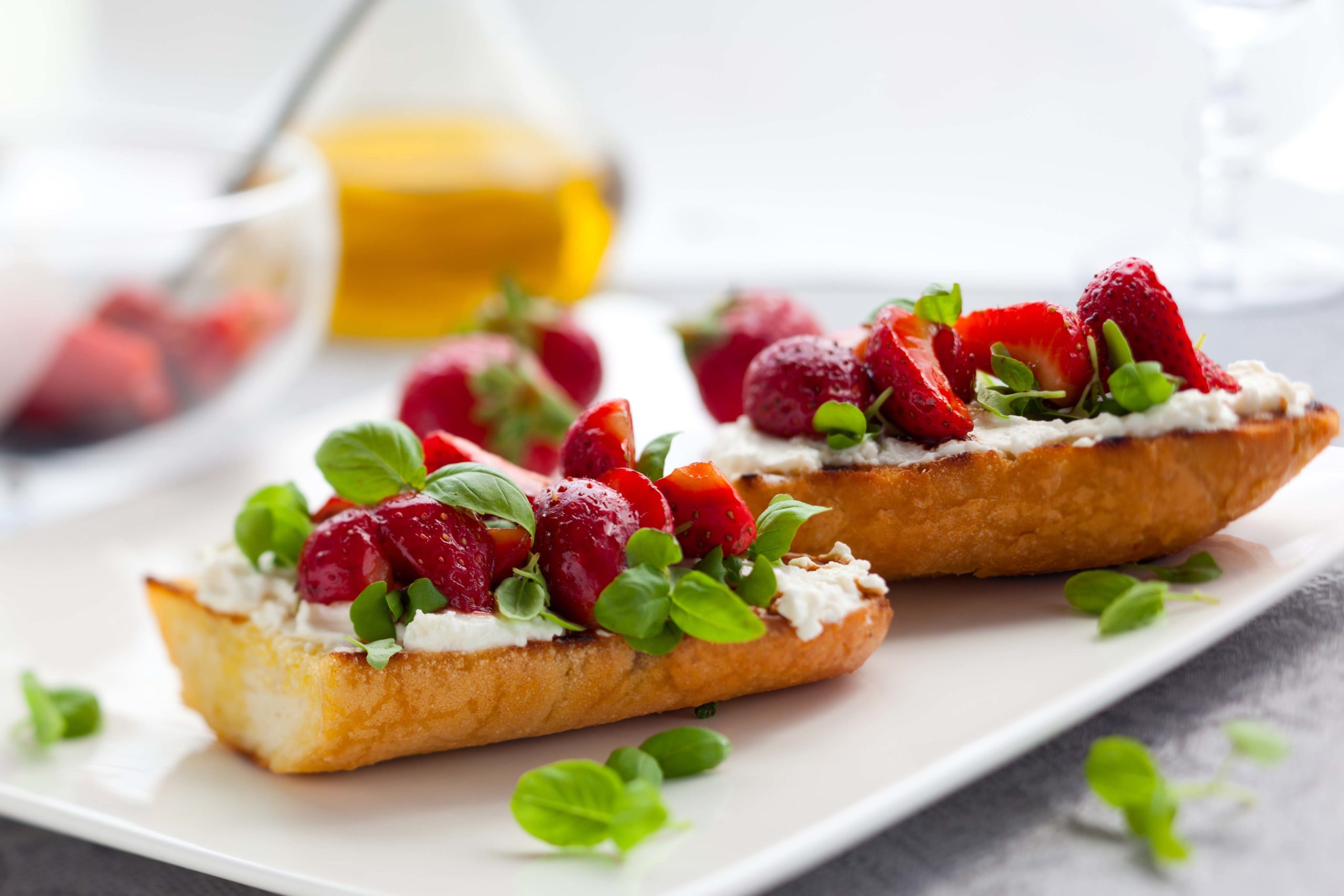 Directions:
Preheat oven to 400 degrees

Then spread the bread rounds on the baking sheet.(Use a baking sheet with parchment paper or foil on it.)

Next, Drizzle the olive oil over the bread slices and sprinkle it with a pinch of salt. 

Bake the bread rounds for approximately 6-7 minutes until golden brown or hardened. 

Let the Bread Cool.

Mix in a large bowl your berries and sugar. Allow them to sit in the bowl for a few minutes.

Spread each bread slice with the honey cream cheese.

Continue to add 1 spoonful of berries onto each bread slice.

Drizzle Honey over the tops of the berry bread slices.

Then garnish your chopped mint leaves.