Information:
Makes 8 servings

Prep & Chilling Time: 40 Minutes 

Standing & Bake Time: 1 Hour
Ingredients: 
3 Teaspoons Canola Oil, Divided

¾ Pound Sliced Fresh Mushrooms

1 Cup Finely Chopped Sweet Onion

1 Large Sweet Red Pepper, Cut into Strips

1 Large Sweet Yellow Pepper, Thin Strips

1 Medium Leek, White Portion/Chopped

½ Teaspoon Salt 

½ Teaspoon Pepper

10 Slices Whole Wheat Bread, 1-inch Pieces

1-½ Cups Shredded Part-Skim Mozzarella Cheese

¼  Cup Grated Parmesan Cheese

8 Large Eggs

4 Large Egg Whites

2-½ Cups Fat-Free Milk

¼ Cup Chopped Fresh Basil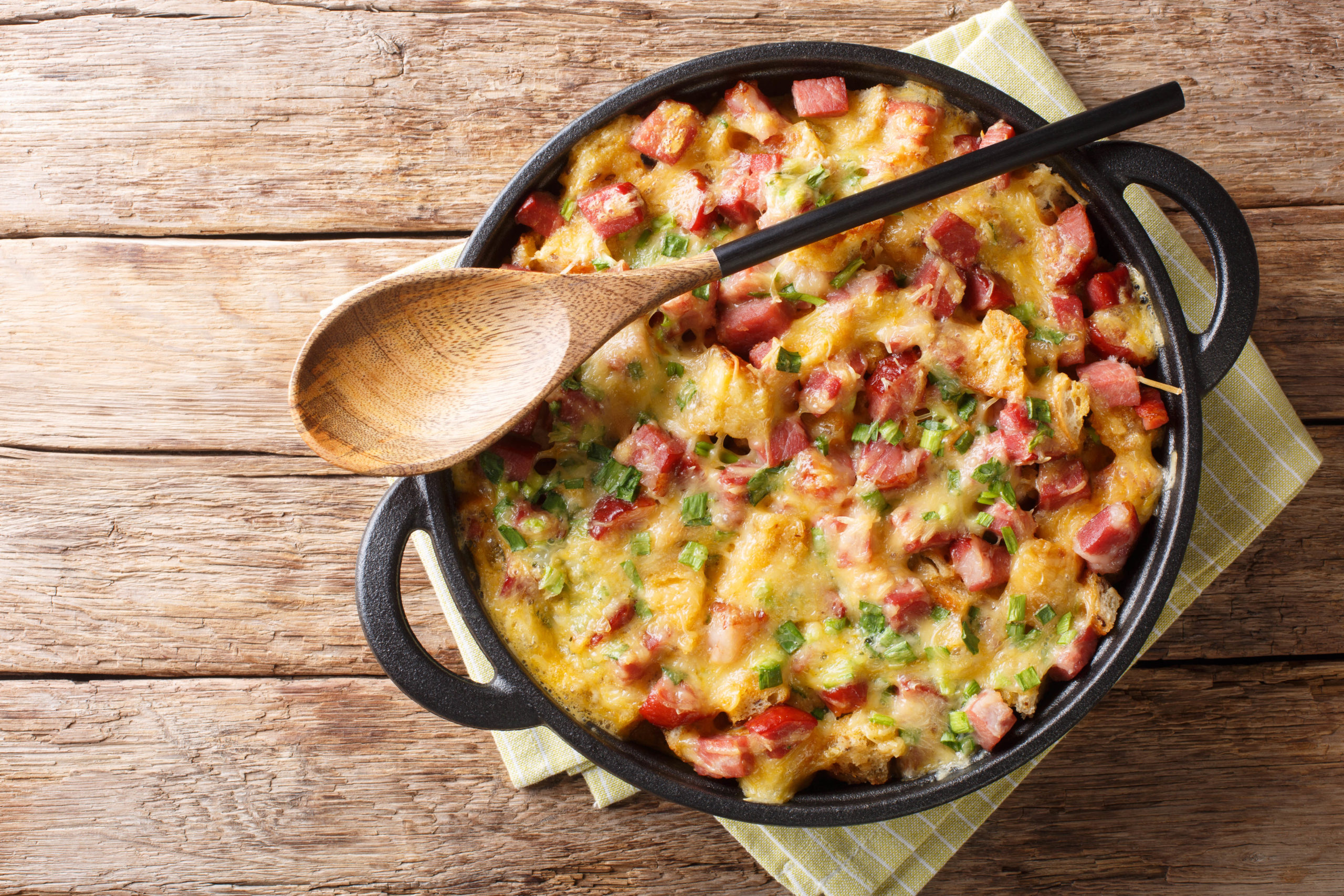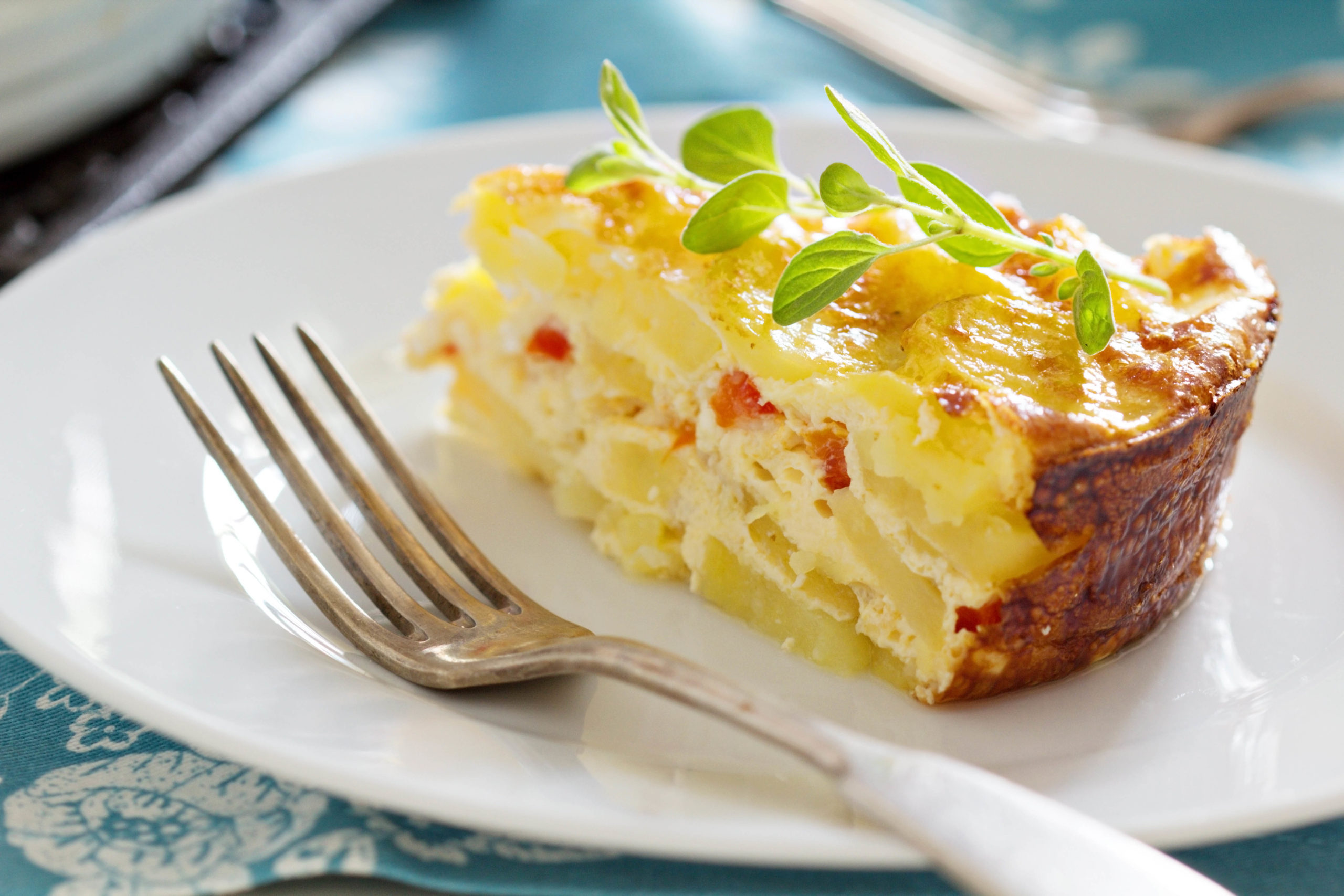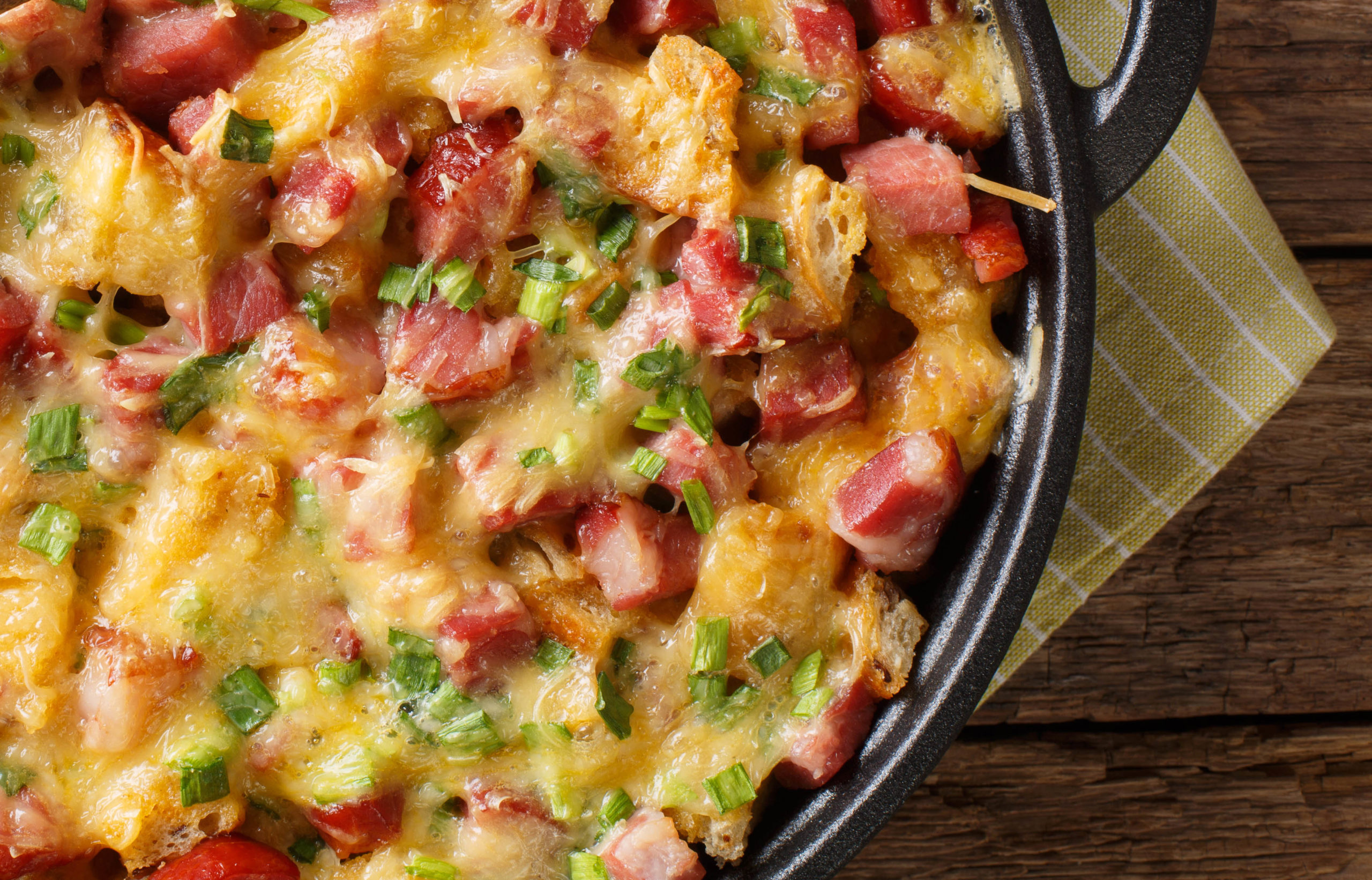 Directions: 
Place in a large skillet, Heat 1 Teaspoons oil over medium heat Add Mushrooms; Cook and Mix until Tender, 8-10 Minutes. Remove From pan. Place to the side.

In the same pan, heat 1 Teaspoon oil over Medium heat. Add Onion; Cook and Mix until Golden Brown, 6-8 Minutes. Remove from Pan add it to the Mushrooms.

Add oil to the pan again. Add peppers, leek,salt & pepper; Cook and Mix Under the Leek is tender, 6-8 Minutes. Mix into Mushrooms and Onions Mix. 

In a 13×9-in Baking Dish Coated with Cooking Spray, layer half of each; Bread Cubes, Veggie Mix, Mozzarella cheese and Parmesan Cheese. Repeat Layers. Then in a larger bowl, Whisk together eggs,egg whites and milk until blended; pour over layers. Sprinkle the basil on top. Refrigerate, Cover it, then keep it in the fridge overnight. 

Next day. Preheat the oven to 350०. Remove Strata from the refrigerator while the oven heats up.

Bake and Cover. 50 Minutes. Then Bake Uncovered until lightly browned and the toothpick in the middle comes out clean. 10-15 minutes before serving.