Today I am going to share with you my review of Aerogarden as a company and the various units they provide. I'm going to go through step by step the best kits and plants that go into each one and where to get extra seeds once you are ready for something different!
Aerogarden appeals to any grower out there. You can go from a 3 pod unit all the way up to 24 pods. With these systems you can grow plants 5X faster than you could in soil. They have easy, automatic reminders for food and water.

I love this little guy! The sprout is ideal for growing herbs and lettuces – basically anything that doesn't get super tall. Don't let it fool you though, I've seen in the community forums many success stories of growing tomatoes in here. However, if you are just starting out please do yourself a favor and pick out some cool herbs.
From their pod catalog I recommend the following: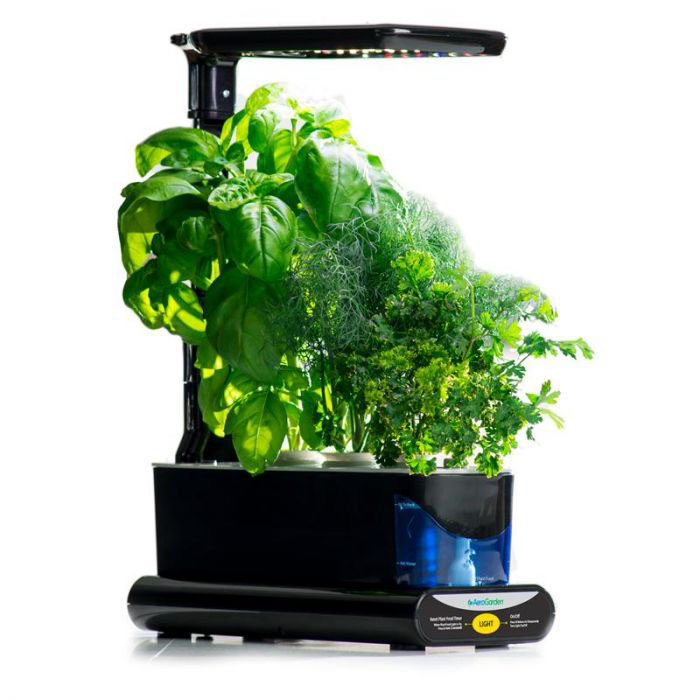 Even though the Sprout only has 3 holes, you can start with 3 from either of these kits and them have extra when you are ready to try something new.
Most people decide to do the Kratky Mason Jar method to transplant their existing plants into a new space to make room for something new.
Or you could plant them outside or in indoors in a soil pot! The possibilities are endless and it is up to you to experiment with what you like and want to do.